Maiden Hair is finally available in our online store along with Handmaiden Lino, Mini Maiden, Swiss Mountain Cashmere and Silk, and Sea Silk.
Maiden Hair is a luscious blend of pure mulberry silk wrapped in a soft hazy strand of kid mohair. This single ply yarn is soft and fuzzy with a stunningly beautiful inner ?glow? that will light up your projects.  A lovely choice for cowls, shawls, wraps, and sweaters.
See what we mean below…
(Project photo: tramonto)
Here, Maiden Hair is beautifully combined with Sea Silk in the same colourway.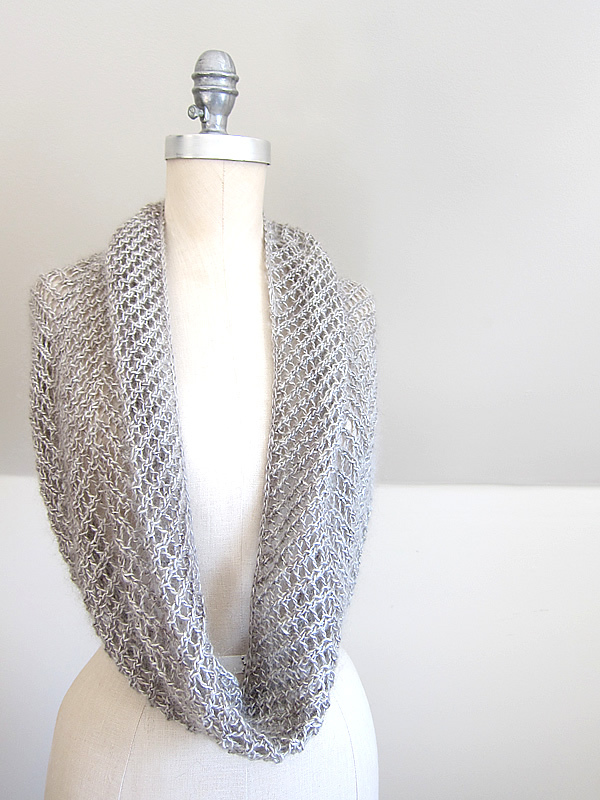 (Project photo: Espace Tricot)
This version of Capture is one of our most popular store samples!
(Project photo: rubylamore)
This kerchief-size version of the Age of Brass and Steam is made with just half a skein of Maiden Hair.  You can make two and gift one or add repeats to create a larger shawl.
Sabine by Julie Weisenberger
(Project photo: Espace Tricot)
Sabine is another very popular store sample – luxurious, sophisticated, and flattering on nearly every body type.
(Project photo: UandIKnit)
This has just been added to my queue and a skein in the Torngat colourway has been stashed!
– Melissa